How to Avoid Your FaceApp Fate
August 1, 2019|cosmetic, rejuvation, technology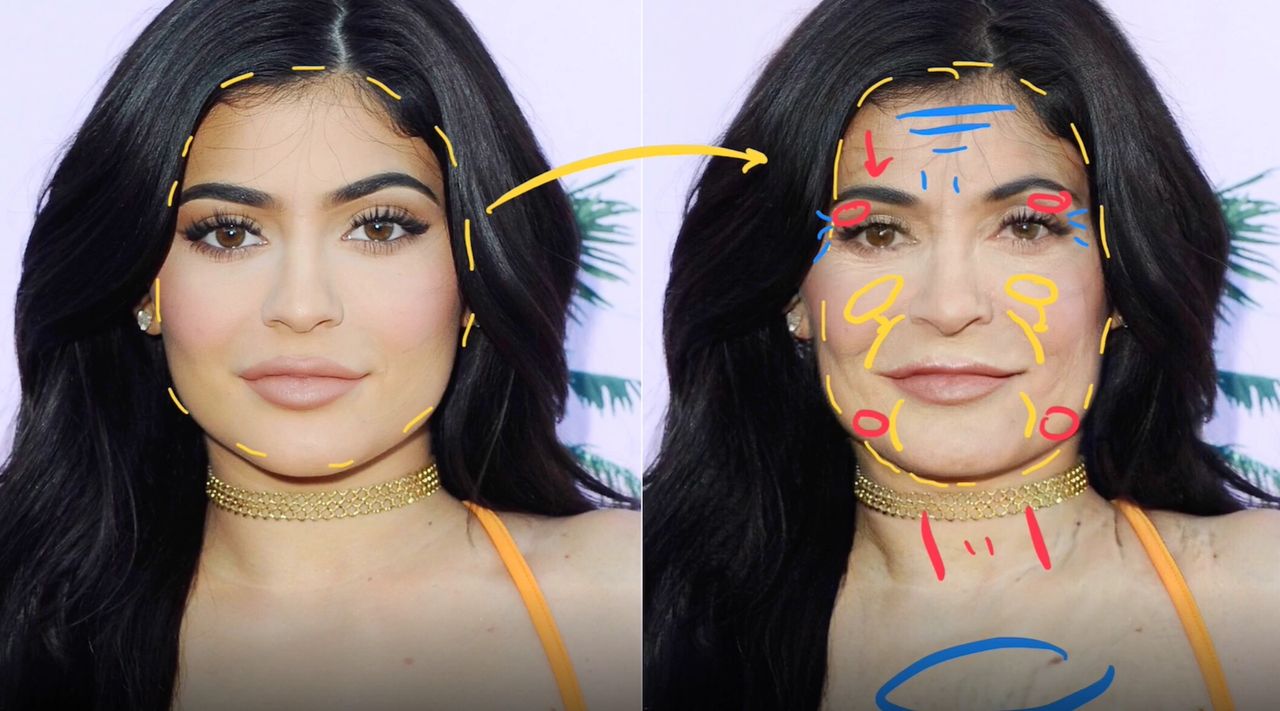 As a society consumed by the aging process, I think the rise of morphing apps is a true reflection of our obsession with trying to reverse its tell-tale signs.
More and more people are coming in showing altered photos of what they consider to the best version of themselves, or in some cases, the worst – like Faceapp that shows your facial age 30 years in the future.
What's interesting about Faceapp is that it uses artificial intelligence to predict a global change of your face, while other apps use technology to enhance just one aspect. This allows for us as cosmetic surgeons to discuss the several aspects of aging with our patients when they come in for rejuvenation. Are all their goals achievable? Sometimes yes, sometimes no. But it gives us a starting point to understand how patients see themselves in order to give them a realistic picture of what outcomes are possible with surgical and non-surgical treatments.
What the app does well
Faceapp illustrates the 3Ds of facial aging: deterioration, deflation and descent.
Specifically, we see:
1. Deterioration: fine lines, skin texture changes and pigmentation
- The forehead, glabella and crow's feet start to show dynamic and static wrinkles, the skin has brown spots of sun exposure and has less collagen.
2. Deflation: loss of fullness or volume
- The midface, temples and lateral cheek lose fat causing skin and ligament laxity. This leads to a more hollowed-out appearance.
3. Descent: droopiness or sagging
- Gravity takes over and causes descent of the remaining fat pads of the face, accentuating the folds (nasolabial, labiomandibular) and causing more shadows. Jowls start to appear and the neck has skin and muscle laxity leading to a turkey gobbler deformity.
To illustrate this, let's look at this example of well-known celebrity, Kylie Jenner.
Today, she's a beautiful balloon of collagen and youthful fat. She has highlites, curves and a complexion that denote beauty and youth.
When we fast forward 30 years into the future, that balloon starts to lose some air:
Kylie is well known for her cheeks. See how over time, those cheeks descend, causing a separation between her eyes and cheek, accentuating the tear trough. She also has wrinkles, uneven skin tone, lower brows, redundant skin around the eyes, smaller lips, a sagging neck and an uneven jawline. Yikes!
Where the app misses the mark
Facial aging is not just skin deep! Where else do we age?
1. Hair: hairlines recede, hair thins, hair pops up in unwanted places! Both in women and men.
2. Bone: this is the major one, our facial structure changes with age.
- Our eye sockets get bigger, giving a more sunken in look to the eye.
- Our upper jaw (maxilla) thins out, leading to a longer upper white lip and a thinned out red lip
- Our teeth fall out, that lack of force on our lower jaw (mandible), makes it resorb faster, leading to a weaker chin and as a result a downturned/sad mouth and a looser redraping of the neck skin.
Overall rating 3.5/5
The app is solid and a great conversation starter, but is inaccurate in many ways. Do you notice that everyone who posts their "faceapp fate" looks great when 30 years older? That's mostly because we've maintained a strong facial skeleton to hold the skin changes at bay.
The good news: how you can avoid your faceapp fate
What we can do to improve on these changes and restore your youthfulness is by offering a multimodality approach. Botox, laser resurfacing and skin care for deterioration, injectable filler or fat grafting for deflation and fractional treatments and radiofrequency skin tightening or even surgery for descent. By enhancing the unique features that make you beautiful early on, or by improving the things that you don't like later in life, we can avoid the dreaded "faceapp fate" and help you age naturally and gracefully.